Wedding Guests

Wethersfield Travel gives wedding couples a way to register for their honeymoon. It works just like a gift registry! See the couple's honeymoon wishes by clicking on their names below, and then just call or email Wethersfield Travel with your order. If you'd like, we'll even send a gift announcement card to hand to the couple. We can accept Credit Cards, Cash or Checks.*

*Some items may require cash or check only.

Wedding Couples

Your honeymoon registry makes your dream honeymoon a reality.

Choose to register for your whole trip or just parts of it.

It works the same as a gift registry.

We'll work with you to create a custom honeymoon registry that fits your specific needs.

You can even submit a photo or two to be included on the registry!

Give us a call at (860) 257-3775 or send an email to get started.

As always, we do not charge a fee for our travel consulting or registry services.
Click on your couple's names to see their registry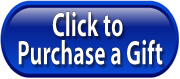 Matthew & Morgan – June 20, 2015
Patrick & Gabby - June 27, 2015
Michael & Casey – July 3, 2015
Steve & Nicole - August 8, 2015
Phil & Kimberly – September 6, 2015
Derek & Jenn – October 3, 2015